Professional tools to keep your property performing optimally
Why Choose Leading Properties?
Discover why so many Bay Area landlords partner with us
We Focus on Effective Communication
We believe a healthy management relationship is built on a foundation of ongoing communication. With Leading Properties, you won't fight to get in touch with your property manager. We're easy to reach and readily accessible to answer your questions and provide guidance for your investment.
Our Team Monitors Housing Laws & Ordinances
Navigating through the patchwork of federal fair housing guidelines, state legislation, and local laws is enough to make any landlord feel overwhelmed. We pay close attention to the ever-changing restrictions that impact your home and do our utmost to keep your property protected.
We're Honest & Dependable
Don't find yourself working with an unsavory property manager who doesn't put your home's needs and interests first. We work overtime to earn your trust and we don't use underhanded management techniques to try to get more of your money. We're dependable and trustworthy and we always meet our commitments.
You Can Trust Our Local Experience
Work with a management team who has successively helped countless landlords across San Francisco to get more out of their properties. We understand the ins and outs of San Francisco's notoriously challenging market and we have over 20 years of experience on our side.
We get unbeatable results for Bay Area landlords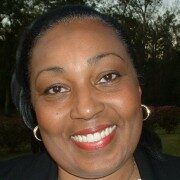 Beyond My Expectations
"Patrick has gone beyond my expectations. With living so far away from my property he made the transaction so easy. To have a property listed less than a week in this market is amazing. I would highly recommend Patrick to anyone who is looking for a real professional to handle their property."
 - Ramona Sims, Satisfied Client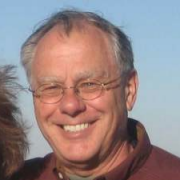 Reliable and Responsive
"I've been working with Patrick for over 6 years. When I call him he always answers the phone right away or is in touch with me within the hour. He keeps up to date with  the rental control requirements in San Francisco. I appreciate that he provides me with alternatives & lets me make my decision."
 - Ray Basso, Satisfied Client
Exceptional Property Management Services In San Francisco, CA
One of the challenges in owning commercial and residential property as an investment is an ongoing need for rental property management services. It is difficult for the property owner to find the time to market, maintain and manage these types of properties, as well as deal with rent collection, evictions, and property inspections.
At Leading Properties, our highly experienced team is here to provide these services for you. As one of the most recognized rental property management companies in the San Francisco, CA, area, we can provide a full range of services for your residential or commercial property rental needs.
Rental Expertise
Unlike some residential property management companies, we work with both small and large property owners. Our services can be fully customized to meet your needs, and for many of our clients, we provide end-to-end services that include marketing the rentals, screening tenants and managing maintenance and vendor coordination.
We are also different from other residential and commercial property management companies in our Pricing structure. With three different plans to consider, we offer a practical solution to all your needs for professional, experienced, and customized property management services.
With our experience in the residential and commercial rental market in the San Francisco, CA, area, we can assist in setting the rent to be competitive in the market, which is instrumental in lowering vacancies. We also provide a secure portal account access for our clients, with full information on monthly reports by property.
As one of the top residential and commercial property management companies, Leading Properties has the service package and the tools you need for optimal rental property performance.
We Make Your Rental Experience Easier
Learn how our management approach can get you impressive results: (415) 346-8600