With over 20 years of local experience, Leading Properties is the perfect solution for anybody looking for a knowledgeable, trustworthy and reliable team of professionals to help manage their real estate within San Francisco.
At Leading Properties, it's more than just managing your residential property. It's about managing your investment. What is important to you is important to us.
Whether it's a single home or a whole portfolio of properties, trust the team at Leading Properties to relieve you of those unwanted stresses and the hassle that comes with investing. We are familiar with the challenges that come with San Francisco's hugely competitive market, and with more than two decades of experience on our side, we are confident that our team's professional guidance will get you the best rental rates and long-term quality tenants.
We recognize that most investors will not have the time to manage their properties themselves. We understand just how important it is for our clients to be able to sleep easy, knowing that their investment properties are well-managed and in good hands. That's why our clients always have been and continue to be our absolute priority. We strive to support our clients throughout the entire renting process to make it as easy and as straightforward for them as possible. After all, investing in property should be an enjoyable experience.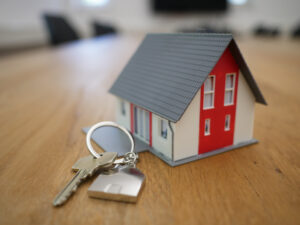 Tenant Management
We pride ourselves on being able to find suitable tenants quickly, using our experience in the industry to ensure each property is advertised effectively. We use our knowledge of the property industry to guide you in setting the rent for your property so that you offer competitive monthly prices while ensuring you make that all important profit.
For any landlord, it can be overwhelming trying to find the right renter for your property. At Leading Properties, we screen each tenant thoroughly to ensure complete peace of mind for each client.
While rent collection and tenant management are at the forefront of our minds, we are proud to be able to present our clients with an entire management package. Thanks to our widely skilled team of professionals, we can offer a whole range of services, all of which are essential to a property investor.
Essential Services
In addition to ongoing maintenance of your property, and regular inspections, we keep an eye on any legal trends and news that may impact your property, and help you avoid any unnecessary mistakes, some of which could prove detrimental.
We also generate monthly financial reports for each client to help you keep track of your expenses and profits. Let the team at Leading Properties take these time-consuming tasks off your hands. Plus, thanks to our 24/7 online portal, it is now easier than ever for owners and tenants to view their statements or connect with their property manager.
Removing The Stress
Should any issues with tenants arise, including eviction, we are here to guide you through the process and then help you find a new tenant for your property promptly if necessary.
At Leading Properties, it is a huge priority of ours to build a strong relationship with every single one of our clients. To make this happen, we firmly believe in ongoing communication, and that's why our team is easily accessible and contactable if you ever need guidance, support or information.
Get in touch with our friendly team and find out how Leading Properties can help manage your residential property.