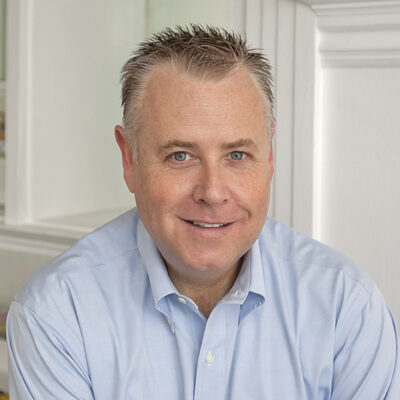 Patrick Boushell
CA DRE # 01142360
Broker / Principal
He has over 2 decades experience in the San Francisco Real Estate Market. Patrick's unyielding commitment to protect clients and limit their liability is a priority. Patrick keeps current on both trends and legal issues affecting the marketability of his clients' properties. His extensive knowledge of market conditions and his superb customer service are two major reasons for his success and why most of his business is through referrals and repeat customers. Recognizing that each transaction is unique, Patrick is adroit at tailoring the sale or rental according to the needs of the owner.
A native of Boston, Patrick moved to San Francisco in 1990. His love of golf has offered him the opportunity to mentor young people in the local  First Tee® Chapter of San Francisco. Many of the Nine Core Values™ which the program is predicated upon are reflected in our company's mission at Leading Properties.
Patrick is an excellent resource on San Francisco Real Estate issues and you are encouraged to contact him for more information.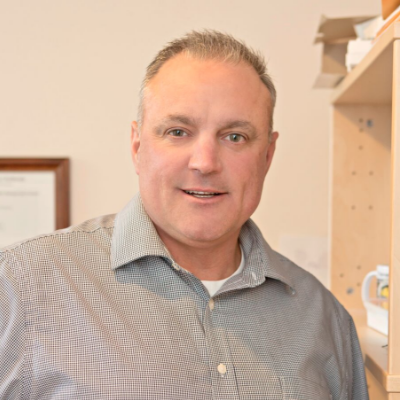 Stuart Thompson
CA DRE # 02008845
Stuart Thompson comes to us from the Bay Area Tech Sector and brings with him over a decade of specialized experience in facilities, project and operations management which dovetails perfectly in his capacity as Property Manager here at Leading Properties. His attention to detail and follow through is testimony to his work ethic of "doing a job well done". Stuart is a Licensed CA Real Estate Agent and brings his experience as a former HR recruiting coordinator and corporate trainer which helps in his ability to understand and isolate maintenance issues and bring a solution to the problem, quickly.
Stuart is a native of California and he enjoys the water and boating on the San Francisco Bay as well as spending time with his daughter.
Christopher Lee
CA DRE #02120811
Realtor® Associate
Christopher is an experienced and highly skilled real estate professional who is committed to providing exceptional service to his clients. He specializes in residential real estate in the San Francisco Bay Area, and is a member of the SF Association of Realtors. Christopher is fluent in English and Chinese, which allows him to effectively communicate with a diverse range of clients. He understands the unique needs and preferences of clients from different cultures and backgrounds, and is able to provide personalized and attentive service that meets their specific needs. As a member of the SF Association of Realtors, Christopher stays up-to-date with the latest trends and developments in the local real estate market. He is dedicated to helping his clients make informed decisions about buying or selling their properties, and works tirelessly to ensure that they achieve their goals. Whether his clients are first-time buyers or experienced investors, Christopher is committed to providing them with the highest level of service and support. His exceptional knowledge of the San Francisco Bay Area real estate market, combined with his strong communication skills and dedication to excellence, make him a valuable asset to anyone looking to buy or sell a property in the area.
Lea Tolentino
Administrative Assistant / Receptionist
Lea is our 'Rock Star' Administrative Assistant and Receptionist with an amazing supportive attitude that reflects her can-do approach to business and a willingness to get the job done. Having years of experience in this field, she has refined her skills and brings a refreshing supportive dynamic to our Team. Her attention to detail, strong communication & organizational skills helps everyone she comes in contact with at Leading Properties (Clients, Tenants and Vendors). We are so happy she is part of our Team.
In her spare time, spending time with family and friends brings her joy as well as cooking, tending her garden and taking care of her many Dachshunds. In addition, she is an ardent supporter of several Orphanages in the Philippines.
Exceptional Property Management Services In San Francisco, CA
One of the challenges in owning commercial and residential property as an investment is an ongoing need for rental property management services. It is difficult for the property owner to find the time to market, maintain and manage these types of properties, as well as deal with rent collection, evictions, and property inspections.
At Leading Properties, our highly experienced team is here to provide these services for you. As one of the most recognized rental property management companies in the San Francisco, CA, area, we can provide a full range of services for your residential or commercial property rental needs.
Rental Expertise
Unlike some residential property management companies, we work with both small and large property owners. Our services can be fully customized to meet your needs, and for many of our clients, we provide end-to-end services that include marketing the rentals, screening tenants and managing maintenance and vendor coordination.
We are also different from other residential and commercial property management companies in our Pricing structure. With three different plans to consider, we offer a practical solution to all your needs for professional, experienced, and customized property management services.
With our experience in the residential and commercial rental market in the San Francisco, CA, area, we can assist in setting the rent to be competitive in the market, which is instrumental in lowering vacancies. We also provide a secure portal account access for our clients, with full information on monthly reports by property.
As one of the top residential and commercial property management companies, Leading Properties has the service package and the tools you need for optimal rental property performance.
We Make Your Rental Experience Easier
Learn how our management approach can get you impressive results: (415) 346-8600