Top 8 Tips to Grow Your San Francisco Rental Property Portfolio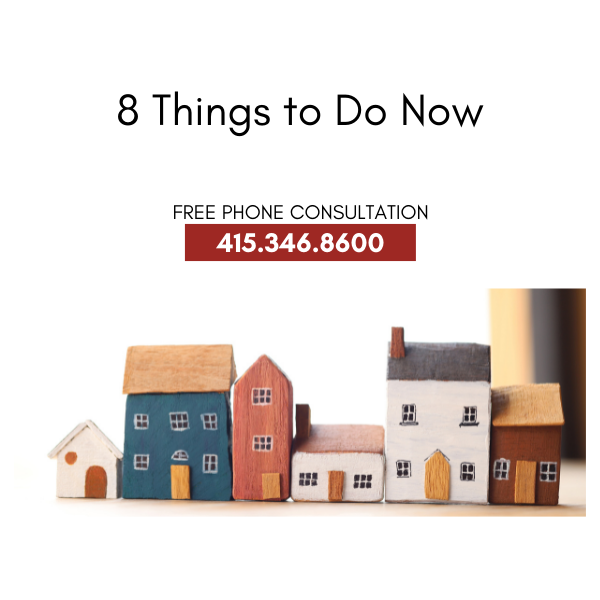 You've heard the term "building your portfolio," but what does it really mean? What does it take to build a San Francisco rental property portfolio? How does one get started? How do you know when you're ready? 
It's a lot to think about.
But don't worry. You don't need to be an expert to get started. To help you figure out where to begin, here are eight things to do when you are building a rental property portfolio.
8 Things to Do Now 
In a world of constant change and uncertainty, where the value of any asset is constantly under pressure, there is no time to lose. The San Francisco rental market is no exception. There are still many opportunities to make your property portfolio grow but they are going fast. That is why you should know the eight things that you must do to make your property portfolio grow.
Here they are.
1. Do Thorough Market Research
Before you buy your next San Francisco rental property to grow your portfolio, it's essential to conduct thorough market research. This will help you identify the best properties in the area. There are a few things to keep in mind when you're conducting research.
First, you want to make sure that the rental property you're purchasing has a strong tenant history. This will give you an idea of whether or not the property is likely to rent well.
Next, you need to be familiar with the location. When researching, it's important to know the number of vacancies in the area. You want to avoid buying a property that has too many vacancies. Vacancy rates tell you how much space is available.
It's also important to look at the neighborhood and community. You want to find out about crime rates, traffic, and whether or not the property is close to public transportation.
2. Develop Your Business Plan
If you're like most landlords, you have a goal of owning as many properties as possible. This goal may be part of the reason you started investing in real estate in the first place. While this is a noble goal, it can also be a daunting one.
It's hard to know where to start.
If you've never developed a business plan for your San Francisco rental properties, it's likely you'll struggle to get started. Fortunately, there are a number of steps you can take to develop a solid business plan before you buy your next rental property.
Step 1: Determine what you want to accomplish
Step 2: Decide what type of property you're going to buy
Step 3: Gather the information you need
Step 4: Develop a plan of attack
Step 5: Execute
3. Hire Professional Accountants
Hiring an accountant is very important if you want to run a successful rental property business. An accountant will help you manage the books of your rental property business and ensure that you are keeping track of your income and expenses. When it comes to rental property businesses, accounting is not only about keeping the books and managing the finances; it's also about keeping the records of your property.
4. Have an Efficient Tenant Screening Process 
Your screening process is key when it comes to finding great tenants that pay on time every month. Credit bureaus and background checks are your friends.
They help to identify which tenants will bring the least risk when you receive data on prospective tenants. Credit bureaus offer options for obtaining data about how punctually and completely applicants have paid their rent in the past.
If using credit bureaus and background check agencies, this step takes time. But it's one you don't to skimp on. Professional property managers such as Leading Properties (link) can do this for you to speed up the process as much as possible without you having to worry about rent collections, negotiating rent increases, obtaining security deposits, and handling evictions.
5. Hire an Attorney
An attorney will help you navigate through the complicated issues that come with owning a property rental business. Whether you rent to a single tenant or several tenants, it's important to be aware of the potential pitfalls of owning a rental property. For example, an attorney can help you with everything from drafting contracts to dealing with eviction notices. Attorneys can also help you deal with tenants who don't pay rent or cause damage. You'll want to find a real estate attorney who understands the ins and outs of renting properties, and who can provide you with the best advice.
6. Marketing Strategy – Up Your Game
When you own a rental property, you're in the business of renting out space to other people. If you're looking to run a successful rental property business, it's important that you understand the basics of marketing. Marketing helps potential tenants find your rental property, and it also helps you find new renters.
It is the process of spreading information about your San Francisco rental property, to potential tenants and other businesses. You can use various methods to market your property, such as social media, websites, email, phone calls, and flyers. 
Marketing is an essential part of running a successful rental property business. It's especially important if you're a first-time landlord. If you don't have a good understanding of marketing, you could spend a lot of time and effort promoting your rental property without seeing any results.
 7. Upgrade Your Property Management Software
When managing a rental property, whether it is an apartment building, duplex, single-family home, or townhouse, you need property management software to help you keep track of your tenants, rent payments, and other property management tasks.
Rental property management software allows you to manage your rental property from anywhere. The drawback to this software is it's often expensive and has a steep learning curve. Because of this learning curve, many landlords don't bother using it.
8. Hire a Property Management Company
Property management is a service that most landlords use. You'll find that you don't have the time to perform the duties of property management themselves.
A property manager like Leading Properties can be an invaluable asset to your San Francisco rental property. We can help to manage the property and ensure it's kept in tip-top shape while being responsible for the daily operations of the property, including paying bills, fixing leaks, and maintaining the property. Call us today to get started 415.346.8600!