Mistakes That San Francisco Landlords Make and How to Avoid Them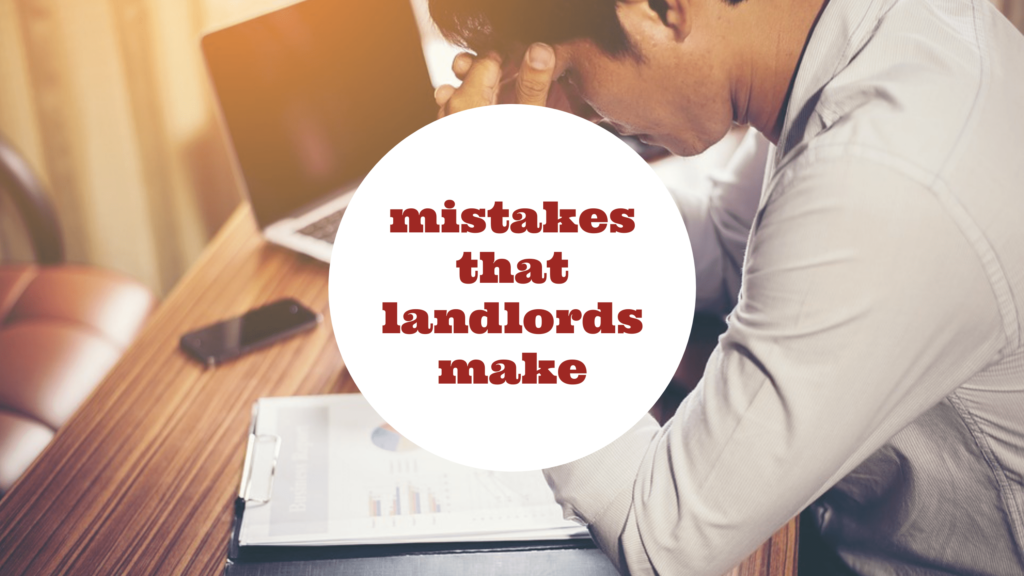 It's easy to make mistakes when you're renting out a San Francisco property. Whether you're new to being a landlord or an experienced investor who rents out an entire portfolio of homes, mistakes can be expensive. Worse – they can make you re-think whether you should be investing in real estate at all. 
Today, we're taking a look at some of the most common mistakes we see in the San Francisco rental market, and how you can avoid them. 
Fair Housing Law Fails 
Fair housing mistakes are common, and they're also dangerous. There are some strict rules and regulations in place on a federal, state, and even local level, and if you don't know the protected classes and the required actions when it comes to fair housing, you could find yourself in the middle of an expensive lawsuit. 
Most landlords and investors know that discriminating against tenants isn't only illegal; it's also morally repulsive and unacceptable. However, sometimes discrimination can be perceived when it's not at all what you intended. For example, we often see rental advertisements that say a property is "great for single professionals" or "close to churches." These things can be seen as discriminatory because it looks like you're showing preference for one sort of tenant over others. 
There's also the whole pet versus service animal confusion. Service and support animals are becoming more common, and many landlords don't realize they cannot be treated as pets. Don't make the mistake of trying to charge a pet fee for a service animal or denying a tenant who wants to move in with a support animal just because your property has a strict no-pets policy. 
Rent Control and Just Cause Evictions 
New rent control and eviction laws go into effect for California landlords in 2020, and if you don't have a full grasp of these laws, make sure you educate yourself or talk to a San Francisco property manager. There will be caps on rent increases across the state, and if your property qualifies for these restrictions, you don't want to make the mistake of raising your rent outside of the established limits. 
Just cause eviction is another concern. You have to have a well-documented reason to evict a tenant. Before you serve your residents with notice, make sure you can prove one of the following:
The tenant isn't paying rent.
The tenant is violating the lease agreement.
Criminal activity is occurring at the property.
Make sure you're prepared for new laws and staying up to date on the changes. Otherwise, mistakes will be frequent. 
Improper and Incomplete Tenant Screening 
A lot of property owners are still trusting their instincts when they rent out a property instead of trusting data and verification. A solid and consistent tenant screening process is critical. Make sure you're renting to high quality tenants who can verify income and employment, provide you with landlord references that are valid, and pass a basic criminal and credit check. Don't leave this to chance. A bad tenant can have huge consequences for your property and your portfolio. It's not a mistake you want to make. 
Wear and Tear versus Tenant Damage 
When the tenancy is over and it's time to return the security deposit, we see a lot of owners make mistakes with what they deduct. You cannot charge a tenant's security deposit for things like small holes in the walls or scuffs on floors and walls where furniture was resting. Paint and carpet will deteriorate over time, and the general wear and tear issues are your responsibility, not your tenants. 
It's important to document the condition of your home at move-in so you can clearly identify any damage at move-out. Otherwise, a security deposit dispute can land you in court and cost you up to three times the amount of the initial deposit.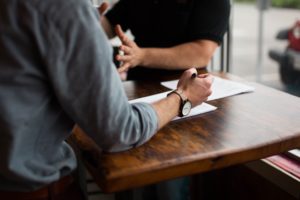 These are just a few of the common mistakes we see. Avoid making them by working with an experienced San Francisco property management company. Contact us at Leading Properties, and we'll tell you more.