Home Vacancy | The Dangers It Brings & How to Avoid it in San Francisco
A long vacancy is extremely dangerous to a San Francisco rental property. There are three main problems associated with leaving a home vacant:

You don't have any rent coming in.
You have to spend money on maintenance and upkeep like cleaning, utilities, and landscaping.
You don't have anyone in the property to keep an eye on things and prevent deterioration.
Occupied properties result in consistent rental income and the proper care of the home. To get your property rented quickly and avoid a longer than necessary vacancy period, pay attention to these important tips.

Price the Home Competitively
San Francisco rental homes are expensive. While you want to earn as much as possible in monthly rent, remember that overpricing a home will only create additional expenses for you. When you lose money on vacancies, you'll never be able to earn that lost income back. So, it's not worth it to price your home $100 higher than similar homes on the market, because even if you rent it out for the price you want, it may take you an extra two or three months to find a tenant. That $1,200 per year will never make up for the two months of rent you didn't earn waiting to find a tenant who was willing to pay your higher rent.

Provide a Well-Maintained Home
The condition of your rental property has a lot to do with the length of your vacancy. Well-maintained homes will also rent faster, so make sure it shows well. You want to be sure that all of the appliances and functions of the home work. Check for locks on windows and doors, run the appliances, and test every tub and toilet. Turn on the faucets and check the electrical outlets. Make sure the lighting is bright and the paint is in good condition.

If your rental property is aging and run down, consider making some upgrades and updates in order to generate interest among prospective tenants. Putting in new floors, repainting the property, and installing energy-efficient appliances can help. Make sure the fixtures on your sinks and cabinets are modern and not chipped and rusty. Curb appeal counts too. First impressions are important in avoiding vacancies.

Focus on Tenant Retention
The best way to avoid vacancy is by holding onto the tenants you currently have in place. There are several reasons that tenants stay in a rental property:

The landlord is responsive to maintenance and repair needs.
The landlord communicates openly and transparently.
Rent is easy to pay and the lease is easy to understand.
The tenant feels valued and appreciated by the landlord.
The property continues to be a good value compared to others on the market.
Provide a good and positive rental experience for your tenants, and they'll stay in place longer. Tenant turnovers are expensive; they leave you with a vacancy and it costs money to clean and update your home before a new tenant moves in.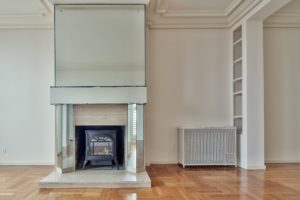 Our team is proactive about reducing vacancy rates and costs. Contact us at Leading Properties for more information about how to protect your San Francisco rental property income.