We Love Realtor Referrals – San Francisco Property Management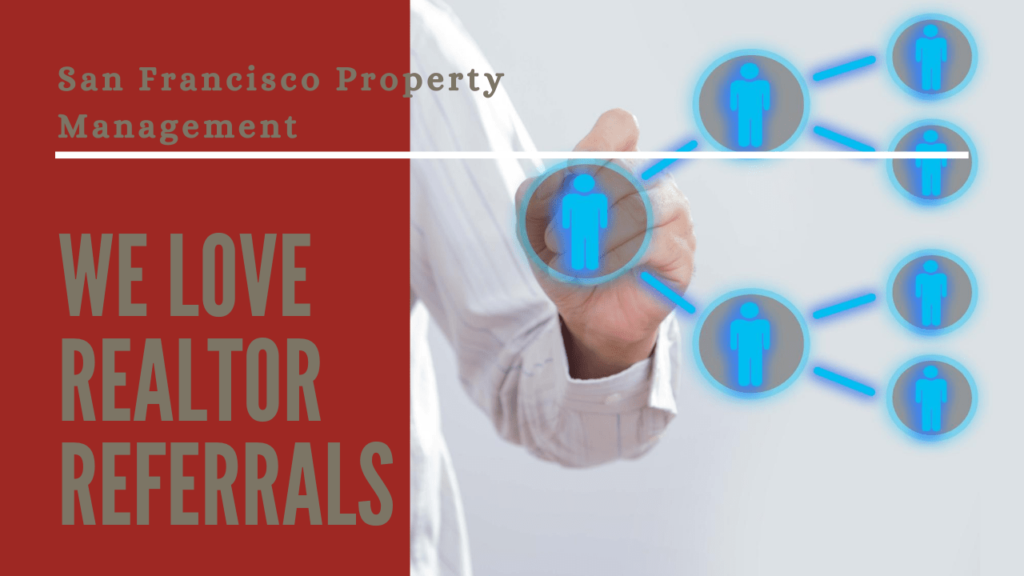 At Leading Properties, we work closely with some of the best real estate agents in San Francisco. If you need a professional property management partner to help you work with your clients while they're renting out a home, we would be happy to help. If you have someone who is looking to rent out a home, we have some great listings that they're sure to love. 
Our referral agreements help both of us do better business. 
Working with Your San Francisco Real Estate Clients
Real estate agents in San Francisco often reach out to us when they need management help. Usually, it's a client who is having trouble selling their home in the current market. Maybe they can't get the price they want or they're not sure they want to release the asset completely. If you're not an experienced property manager, you don't want to rent the home out yourself. 
We are all about solutions. Renting out a property while waiting to sell it is a great way to earn some income and allow the asset to increase in value. 
Our process is simple. Make the referral by sending us your client's contact details. We'll get in touch, talk about the specifics, and decide on a customized leasing and management plan that fits the goals and needs of your client. Once they sign a management agreement, we pay you a referral fee. 
Your payment is two months of our management fee.
Exceptional San Francisco Property Management Services
Partnering with us is a benefit to you and your relationship with your client. We are the best San Francisco property managers in the market, and we will manage your client's home expertly and effectively. You can count on us to:
Find the right rental value.
Lease the property to a well-qualified and responsible tenant.
Collect rent and enforce the lease agreement.
Respond to emergency and routine maintenance issues. 
Protect the condition of your client's home.
Keep you informed about everything that's going on at the property.
We will make sure your client receives regular rent payments and accounting statements. They'll have an online portal they can use to view reports, scan the lease, and send us messages. We are responsive and proactive, and we know what it takes to effectively manage a rental home. It allows you to continue doing what you do best while we focus on what we do best; managing San Diego rental properties.
Returning Your San Francisco Real Estate Client to You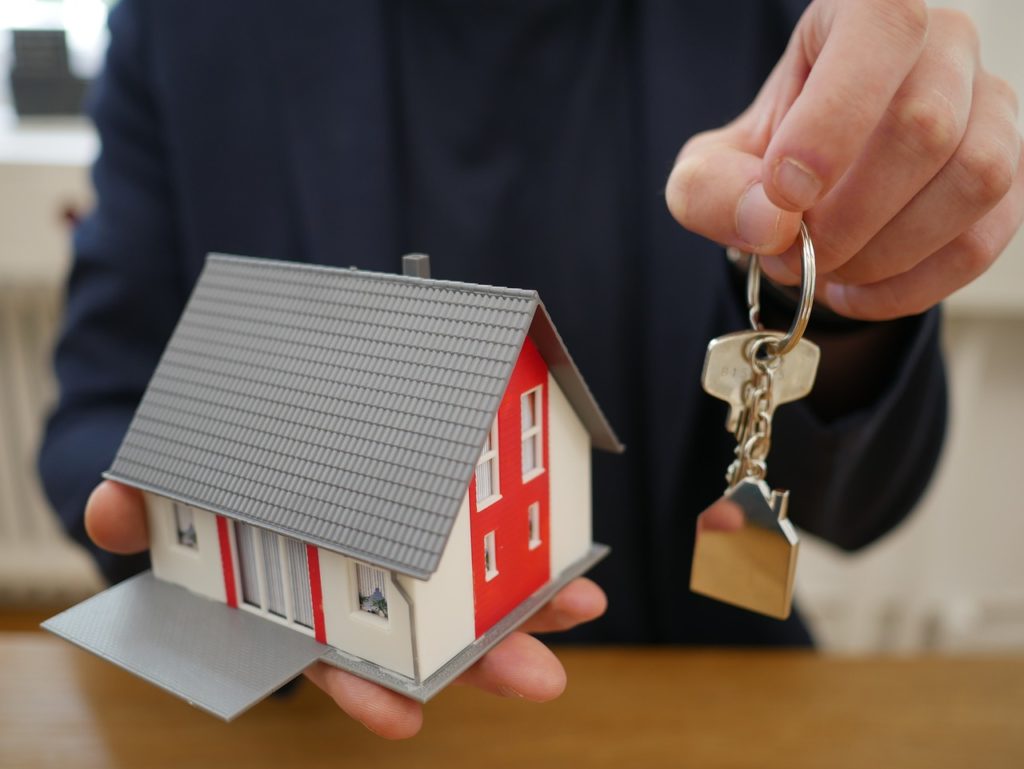 When your client is ready to sell, we'll refer them right back to you. 
Our process is lucrative, simple, and easy to trust. When you partner with us, you can count on a number of benefits, such as:
We help you protect future sales and keep your best clients. 
We help you eliminate unnecessary risks. The laws in San Francisco are strict when it comes to renting out properties. Professional property management with Leading Properties protects you and your client from expensive mistakes. 
We sign a written contract with you, delivering peace of mind and trust.
We make you look great to those treasured clients. Your customers will be happy with our services, which means they'll be happy with you and your referral.
And don't forget the best part – you get paid!
If you'd like to talk more about how partnering with a professional San Francisco property management can help you do better business, contact us at Leading Properties. Additionally, discover our San Francisco rental realtors referral process.