Why you Should Rent Your San Francisco Home if You Can't Sell it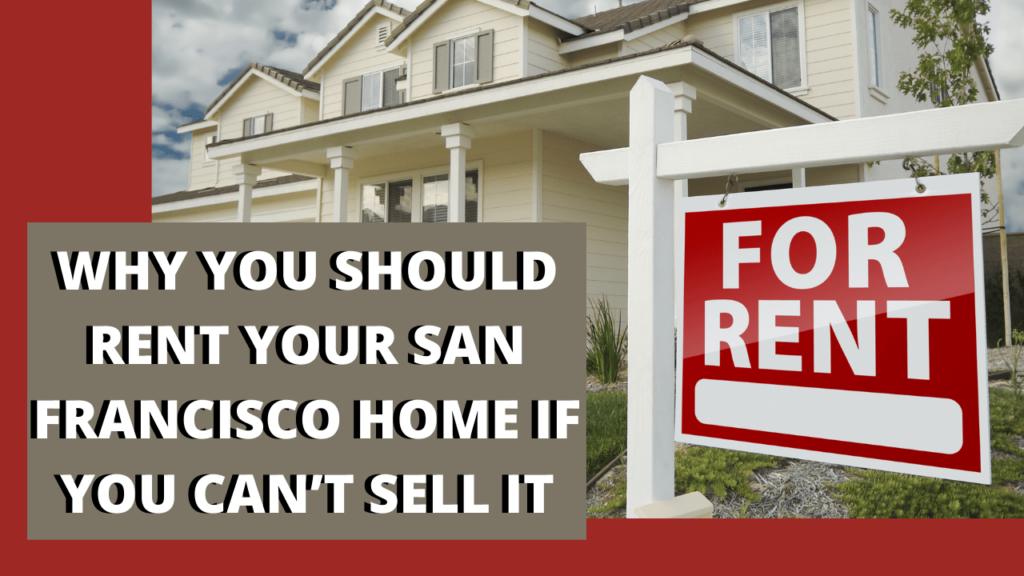 Selling a home in San Francisco can be frustrating. It's a unique market and always changing. Sometimes, you'll have a handful of buyers offering what you're asking and sometimes you'll have weeks and months where no one is making an offer. If you're struggling to sell, there's no need to continue losing money. You can rent that property out while you wait for the sales market to improve.
Perhaps you're worried about what that would mean for your time. Maybe you have no interest in being a landlord during a time of rent control, just cause eviction requirements, and pandemic politics. We understand. Luckily, there are professional San Francisco property management companies like Leading Properties that can handle all the leasing, management, and maintenance for you.
With a professional property manager, you won't have to worry about renting out your home successfully. Everything will be done for you.  
San Francisco Rentals Provide Rental Income and ROI
The San Francisco rental market is always strong. Rents are high and even with rent control, the increases are reliable, especially if your property is well-maintained and in a great neighborhood. As an owner, you'll have access to a strong pool of qualified tenants, and if you still have a mortgage payment, your rental income can go towards paying down that debt. This will increase the return you earn on your investment, and provide you with some cash flow on a consistent basis.
When you have good tenants in place, you'll be able to collect regular rent, pay down your mortgage, and ensure your property is competitive on the rental market. A vacant home that's waiting for the right sales market conditions won't earn you any money. In fact, it costs you money.
San Francisco Rental Property Maintenance
Your home has been on the sales market, so it's likely in excellent condition. That means it's ready for the rental market, and your professional property manager will protect the condition of your property by keeping it well-maintained.
Tenants can help you protect the value of your investment. They'll notice when things are deteriorating or neglected. Your property manager will respond to routine and emergency maintenance, and will keep your repair costs low throughout the tenancy.
Renting out your home allows you to keep it in good condition. Its value will increase while the sales market improves.
Property Managers Make Renting Profitable
Managing a rental property takes a lot of work and requires a lot of knowledge. It's no wonder that owners hesitate before listing their property on the rental market. However, with a San Francisco property management company, you won't have to worry about the details or the headaches. Your property manager will advertise and market your home, show the property, screen tenants, and take care of maintenance. 
With a good property manager on your side, you'll be able to earn more rent by placing high quality tenants and avoiding costly vacancy and turnover periods. You'll pay less for maintenance and avoid the risk of liability and disputes.
Talk to us about the home you're trying to sell. If now isn't the right time to get the price you want, renting it out can be your next best option. Contact our talented team at Leading Properties for more information.